DISCLAIMER: VRPS will not be responsible for the accuracy of any ads posted here. We shall remain netural on ANY disputes over the sale or purchase of items. We reserve the rights to both limit the number of ads posted and to withdraw any ads at our sole discretion.
This service is provided FREE of charge for VRPS Members ONLY, One ad per member per month
limited to 100 words will apply. All ads are subject to editing and the "club" does not have the obiligation to post any of the ads submitted. Posting will be limited to "personal" items only. Commerical or "personals" advertising will not be posted.

You may send your ad in for processing by using the On-Line Ad Form. Fill out form and mail to the address at the bottom of the form or e-mail at the address below.
That's it, you'll receive an On-Line acknowledgement confirming your ad has been posted.
Please insure that you include your required e-mail address or the request WILL NOT be processed.
You will Need " Adobe Acrobat Reader " to read, and print out. product is available FREE from Adobe, just click on their icon to download.



Copyright © 2004 - Vintage Radio and Phonograph Society, Inc. All rights reserved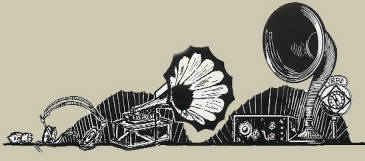 AUCTION SERVICES: Let me assist you with your Auction needs, whether radio/phonograph or estates, collections of any sort. Sargent Auction Service, www.sargentauction.com TX license number 16135
Jim Sargent 200 Thomas Rd. ; Grandbury, TX.76049 Phone: 972-742-8085. bsargent@swbell.net
2.20.17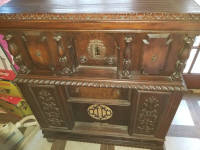 WANTED: DAVID GRIMES RADIO, INC. Ephemera, literature, advertising, or peripheral equipment for David Grimes, Inc. Contact Mike Grimes at 972-898-7251 or email at K5MLG@verizon.net.
1.01.17
Wanted: junk German & Euro radios for usable parts- transformers, pots, speakers, switches & knobs. Without tubes is fine. Will pay reasonable amount. Will also buy NOS Euro radio tubes. Roland Gooch,
roland.gooch@sbcglobal.net
2.28.16
Send completed on-Line Form to the address at the bottom of the form or email to K5MLG@verizon.net
Wanted: Very early 1930's Philco Car Radio. Bill Jewell, 5603 S. Archbridge Court; Arlington, Texas, 76017
Phone: 817-739-8565 Email:
Oldradios@AOL.COM
5.1.17

Free: Big lot of organ service manuals. Mostly Hammond. Wanted: Riders Manual vol XXII. (Volume 22). Denis Niehues 325-949-7017 dennislinda@suddenlink.net
9-16-17

Wanted: Four (4) Zenith Silver Tube Shields. Bryan Fuller 940-395-0169 email: flstn007@gmail.com.
12.01.17